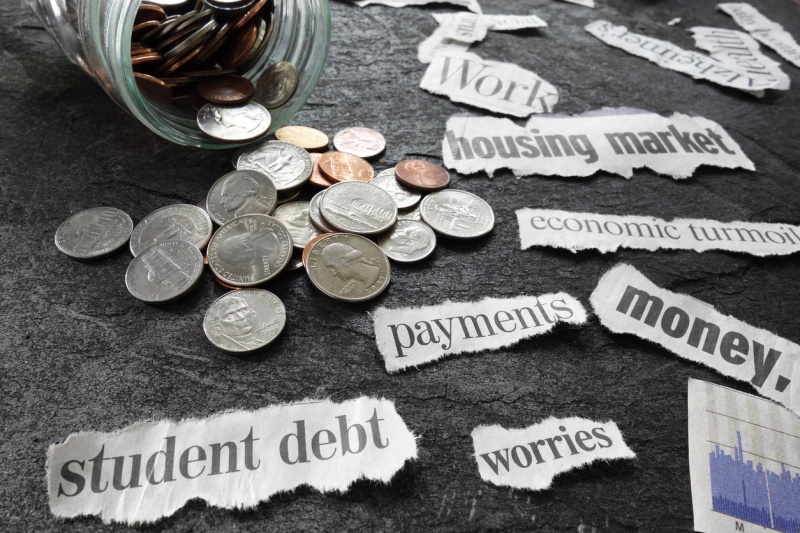 Money woes are a reality even for the gainfully employed, say the results of the 2018 Purchasing Power® Financial Stress Survey conducted by Harris Poll. According to the research, over 4 in 5 (87 percent) of those who are employed full-time or have a spouse employed full-time are at least somewhat stressed about their current finances.

"Although the U.S. economy is healthy and the stock market continues to rise, employees are still stressed about their finances. Many struggle to pay their household bills because financially-fragile employees don't necessarily benefit from these trends," explains Purchasing Power President Scott Rosenberg.

The survey also revealed that 39 percent of full-time employees feel that their financial stress level increased over the past 12 months; 46 percent said it stayed the same; and 16 percent report that it decreased.

Of those who reported their stress level had declined in the past 12 months, 57 percent said an increase in their household income contributed to that decrease; 50 percent indicated they had decreased the amount of their expenses (such as paying off balances and eliminating unnecessary services/activities) and 20 percent revealed they had used financial tools to help better budget their money.

For those experiencing financial stress, a lack of financial literacy and poor financial habits is often at the root of the problem. Check out the following survey results:

Main Causes of Financial Stress
Household bills are the major reason cited for causing financial stress:
Household bills (e.g. mortgage/rent, utilities and transportation) - 47 percent
Lack of funds to cover unexpected expenses (e.g., car repair, home repair) - 43 percent
Retirement planning (e.g., little or no retirement savings, no post-employment plan) - 37 percent
Healthcare expenses (e.g., deductibles, prescription costs, medical bills) - 34 percent
High credit balance - 30 percent
Accumulating credit card debt - 29 percent
Lifestyle changes (e.g., loss of/decrease in household income, family addition, increase in household occupants, elderly care) - 25 percent
Education (e.g., tuition, daycare fees, student loan payments) - 21 percent
Unexpected Expenses
Respondents also pointed to stress caused by unexpected expenses in the past 12 months. Some of the most common ones included:
Vehicle repair/replacement - 57 percent
Medical - 43 percent
Home repairs (such as roof, boiler, siding) - 40 percent
Replacing/upgrading major home appliance that stopped working - 29 percent
Travel (funeral, visit sick relative, unexpected move) - 18 percent
These employees were also asked how they paid for the unexpected expense they incurred in the past 12 months. They reported using the following methods:
Credit card - 49 percent
Emergency savings - 31 percent
Money they planned to use for other household bills - 30 percent
Cash - 23 percent
Borrowed from family/friends - 13 percent
Took out a loan (payday, title, home equity) - 13 percent
Debit card - 13 percent
Sold something (jewelry, electronics, car) - 9 percent
Borrowed from retirement savings (401K, IRA) - 7 percent
Of course, one of the best ways to start reducing financial stress is to start or increase your savings, no matter how small. Talk to a financial advisor to come up with a plan for reducing expenses and adding a nest egg to help alleviate the pressure.

If you'd like more homeowner information, please contact me.