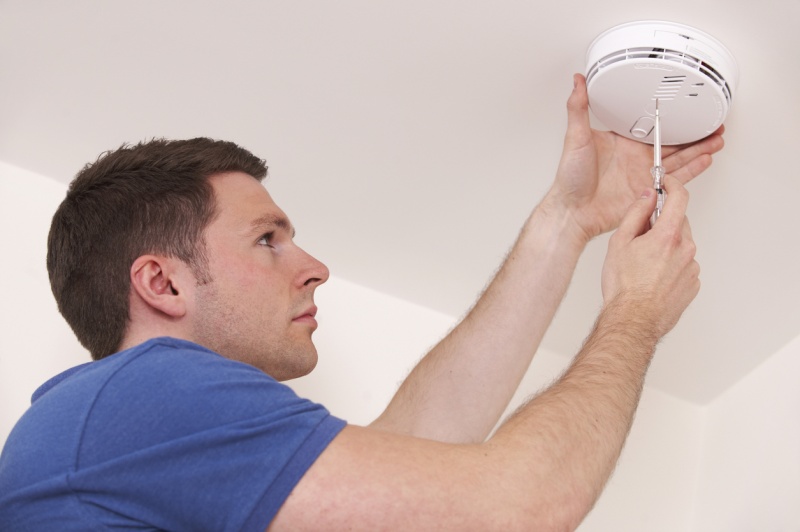 If there's anything we've learned over the years, it's that Mother Nature is unpredictable and fierce, and that no one is safe from her path.

But there are steps every homeowner could and should take to prepare for a natural disaster. Gold Medal Service, a New Jersey-based heating, cooling, plumbing and electrical service company advises taking the following steps to make sure your home is storm-ready:

Waterproof low-lying areas. Basements are particularly susceptible to water issues, so look into a variety of solutions, such as pump systems, waterproof sprays and interior drainage systems.

Install or inspect generators. While going without power may seem like an inconvenience, it's actually a serious safety issue. A backup generator is a great alternative power source, however, make sure it's professionally installed and periodically inspected.

Have your heating system inspected. Make sure the flues and vents throughout your heating systems are clean and clear of debris. Blocked vents can cause a dangerous carbon monoxide build-up in your home. Have a professional conduct the inspection if you're unsure how to do so.

Install and inspect alarms. Carbon monoxide and smoke alarms are a life-saving must, however, if they're not functioning properly, it defeats the purpose. Make sure the batteries are fresh, and bring in a professional inspector to ensure everything is working properly.

In addition to having your home's systems inspected and ready to go, have the following in place for you and your family:
Water, flashlights, extra food and other necessities, such as medicines and eyeglasses
A solar charger for your cellphone
A battery-powered radio
A list of your city's emergency shelters
An updated insurance policy with adequate coverage
A rehearsed plan for what your family will do in the event of an emergency
Source: Gold Medal Service

If you'd like more homeowner information, please contact me.